Bulk SMS End User Guide
How to Create CSV File in Excel
NOTE: Download the sample CSV file.
Step 1 : Please follow the format accordingly. The mobile number (SMS recipient) must begin with prefix 60.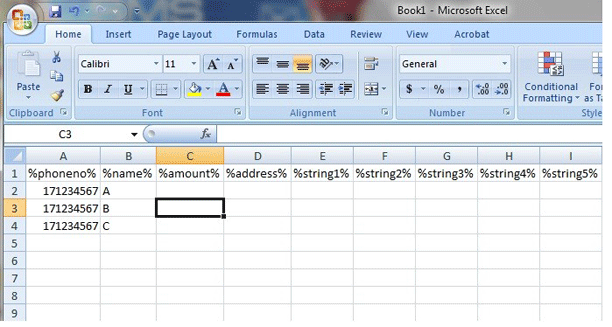 Step 2 : To change the phone no to prefix 60, please do the following.
Highlight all the phone no which copied from Service
Right click the selected phone no, and click "Format Cells"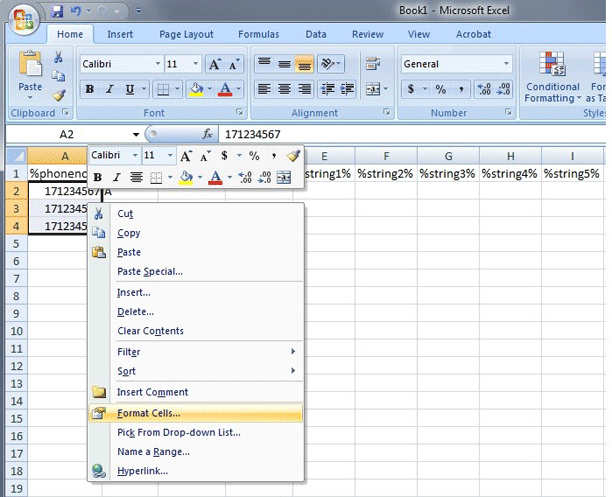 Step 3 : Select "Custom" then key in " 60########## " (# 10 times). This will change all phone number to 60 formats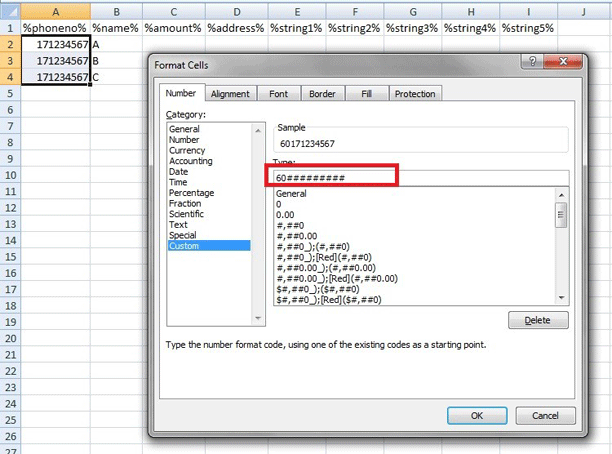 Step 4 : Save as .csv format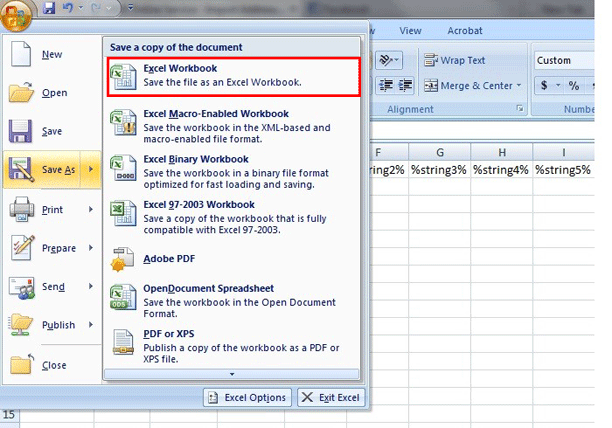 Step 5 : Save as .csv format