Reliable SMS Solution
Is your delivery SMS on time and to the correct target audiences with iSMS reliable SMS solution.
Why Choose iSMS One Way SMS?
iSMS simplifies business SMS marketing solutions by allowing users to send One Way SMS, Interactive 2 Way SMS and Bulk SMS from your PC to your customer's mobile phone directly. It has the most affordable rates in the SMS market and we ensure high sms reliability.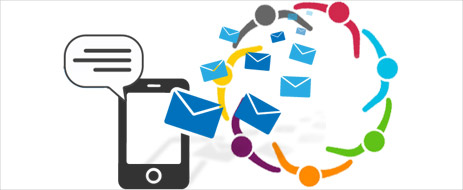 SMS Solution Service Reliability:
High performance (iSMS servers have delivered millions of SMS)
Messages are delivered instantly
High accuracy rate delivery sms
Do not have compatibility issues (send from your PC)
Reliable SMS Connectivity
Delivery note to ensure messages have been sent
Fastest way to reach everyone you know
Monitoring message queue performance to prevent message backlog

Global Destination:
Unlimited amount of recipients in a group
Reliable SMS Group Messaging
SMS Global Coverage and Support. iSMS covers SMS to various countries:

East Asia: Singapore, Malaysia, China, Thailand, Brunei, Hong Kong, Taiwan, Australia, India etc.
South East Asia: Indonesia, Vietnam, Cambodia, Myanmar, Laos, Philippines etc.
Support Team:
Constant network monitoring for response time
A wide range of backup SMS routes selection
Provide industry standard tools for reliable SMS solution
Security:
SMS verification for bulk SMS
Receive responses without revealing your personal phone number
Features: