Manage SMS Route
You can select "Profile" from the menu bar, then choose "Manage SMS Route".
After selecting "Manage SMS Route", a list will appear as the picture shown below.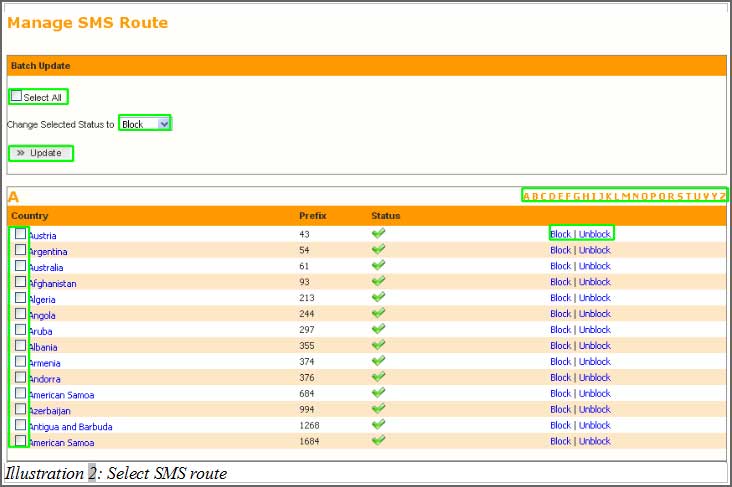 Select on the prefix you which you want to block or to unblock. You can use the select all to tick all prefixes and select on the status either to block or unblock. On top of that, you can tick one by one to block or unblock different locations differently. In addition, the side alphabet is for you to choose the country by name. For example, click on M to search for Malaysia. Lastly, click on update to block or unblock the country prefix.

Other Contact Methods
For further enquiries, please contact us via the information below:
E-mail | sales@mobiweb.com.my
Note to registered users: Please include your Username in the email.
Phone Numbers:
1800 87 7061 (Malaysia only)
+604-6420621 (Penang, Malaysia)
+603-79801388 (Kuala Lumpur, Malaysia)
Fax:
+604-6468367 (Penang, Malaysia)
+603-79802388 (Kuala Lumpur, Malaysia)