How to Export Microsoft Excel (2008) to CSV in Mac OS
1. Open / Create your Excel spreadsheet, select File > Save As... from your Menu Bar: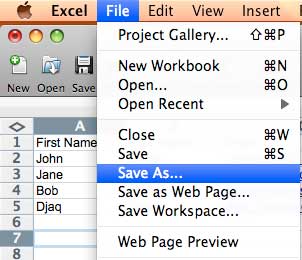 2. A new window will appear and select Format from the drop down menu. Then select Comma Separated Values (.csv) from the list as shown below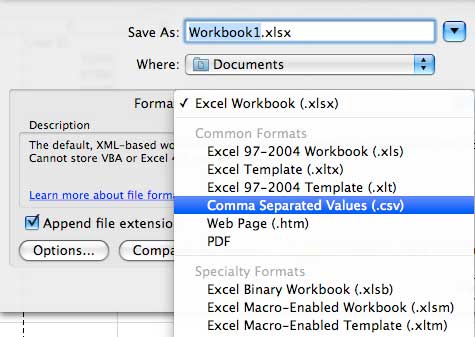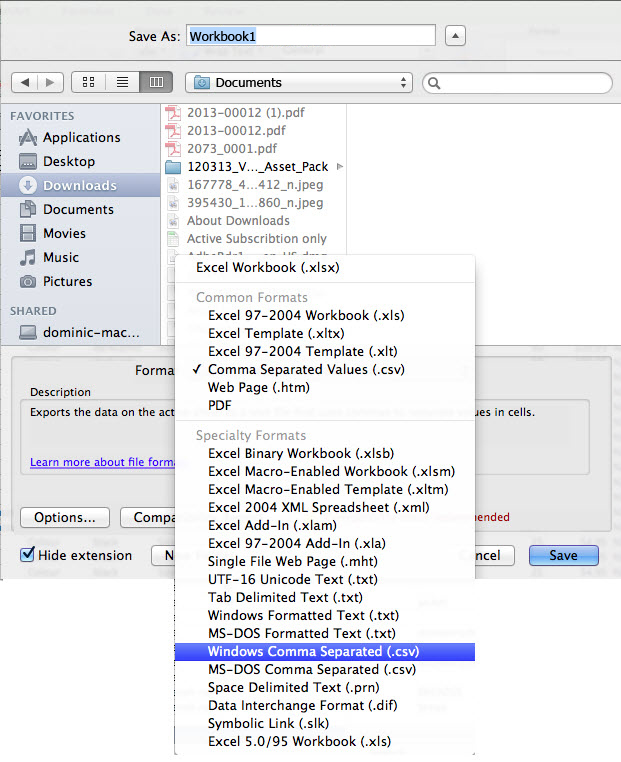 3. When "Save As", you may choose to rename or pick another location to store your file. Click "Save" at the bottom right of your screen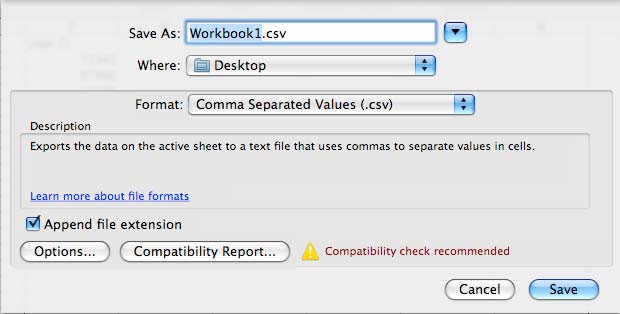 You can now upload your CSV to iSMS!